6 months ago by Sky Bet
HOW HAS PRE-SEASON AFFECTED FAN HOPE?
Optimism creeping in at Old Trafford, and excitement aplenty at the City Ground, but Liverpool and Newcastle's ratings drop after lack of transfer activity
WHISPER it quietly, but things are looking up for Manchester United.
Erik ten Hag has been whipping his Red Devils squad into shape over the last month and already seems to be getting a better tune out of them than his predecessor.
Results in pre-season have been encouraging and players previously written off such as Anthony Martial look revitalised.
Supporters of arguably the biggest club in the world have seen Ten Hag's early work and are allowing themselves to be a tad more optimistic about the new season.
That's if the July results of Sky Bet's Fan Hope Survey are anything to go by.
Around 1500 supporters were asked to rank on a scale of 1-10 how optimistic they were going into the upcoming campaign, with ten being the most positive, having been asked to do the same in June.
United were the biggest movers in the course of a month, jumping up from a 5.8 to 6.3.
A big factor in that may well have been the 4-0 demolition of arch-rivals Liverpool in Thailand.
Fans were asked to mark out of ten how important they rated pre-season friendlies and, unsurprisingly, given that tonking, United found them to be most significant with an average score of 4.8.
While Liverpool supporters - shock, horror - found them the least important at 3.7.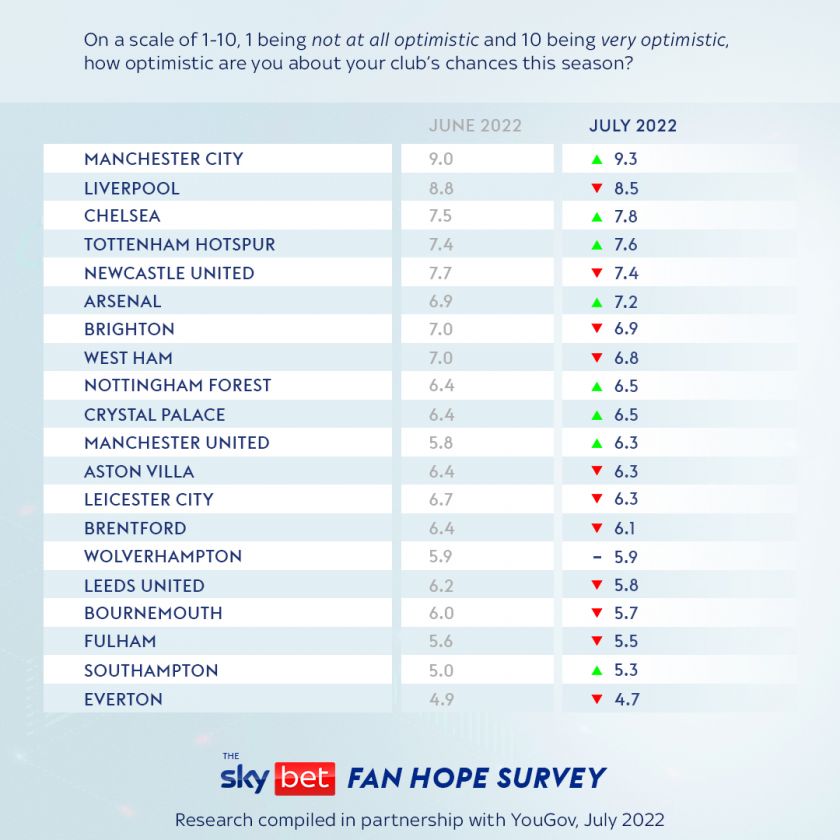 The Reds' optimism for the new season has dropped down by 0.3 though, from 8.8 to 8.5, perhaps as a result of losing Sadio Mane and the fact that Darwin Nunez may need time to adapt.
Manchester City fans went the other way, going up from 9.0 to 9.3, despite losing Raheem Sterling to Chelsea.
The Blues also jumped up by 0.3 after some exciting transfer business including the arrival of Kalidou Koulibaly.
Though the stock their fans put in exhibition games means their 4-0 walloping at the hands of Arsenal in America will be concerning.
Newcastle's faithful are not quite as optimistic as they were a month ago, going from 7.7 to 7.4, after slow progress bringing in new recruits.
While Leicester, the only side not to sign anyone, dropped from 6.7 to 6.3.
Fans were also surveyed on their emotions ahead of the new term.
Leeds and Manchester United were most hopeful, with Brentford bottom in that category but feeling a lot of joy, suggesting they are content just to be part of the Premier League after so many years of trying to reach it.
No team is feeling more excited than newly-promoted Nottingham Forest, who shocked the league by landing Jesse Lingard on a free transfer this month.
But it is a sorry situation for Southampton whose supporters feel next to no excitement or joy, and are full of dread over what is to come despite a flurry of new signings.
Everton fans are the most anxious, no doubt fearing the drop after last season's near miss, and are trying not to read too much into their 4-0 thrashing to MLS side Minnesota United.
While the Manchester United faithful are the least confident in the league, suggesting they need to see far more than a promising pre-season to believe again.
---
---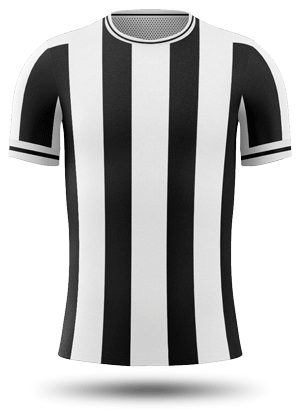 Newcastle United Team Insights
Check out fan opinion, team season stats, news, tips and more>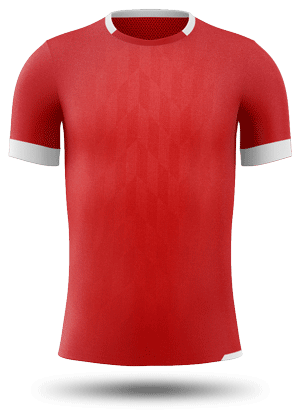 Nottingham Forest Team Insights
Check out fan opinion, team season stats, news, tips and more>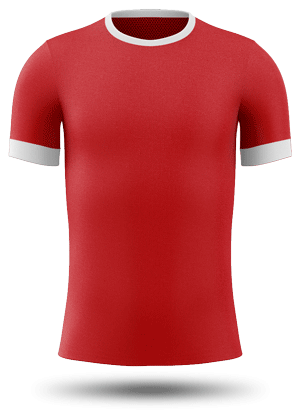 Manchester United Team Insights
Check out fan opinion, team season stats, news, tips and more>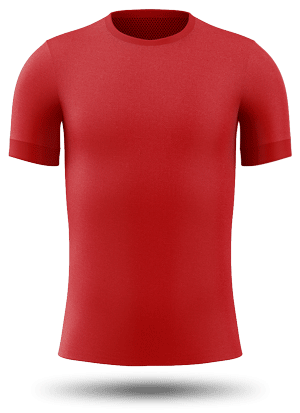 Liverpool Team Insights
Check out fan opinion, team season stats, news, tips and more>